Who is BallbustingStacy?
I am a Domme from North London (UK) who really loves ballbusting. Let's be clear, I'm not saying I like ballbusting, just for 'likes', I actually really love it and have been practising it regularly from a young age.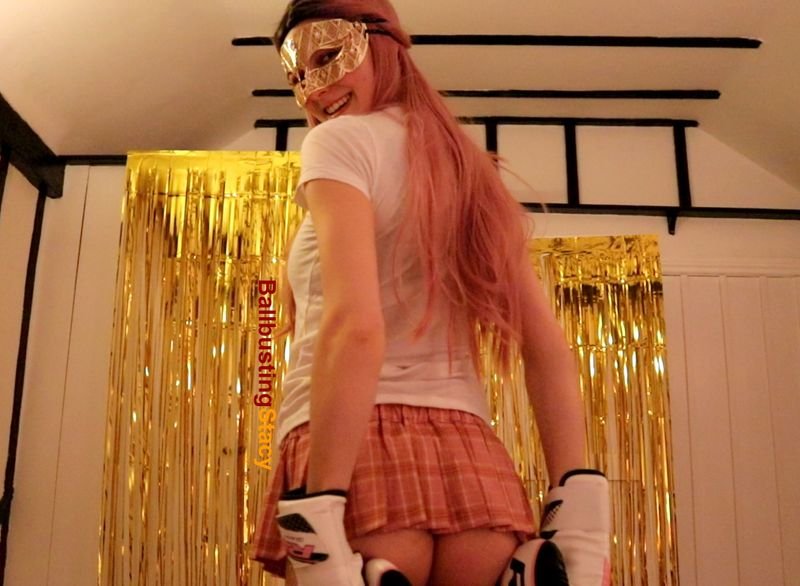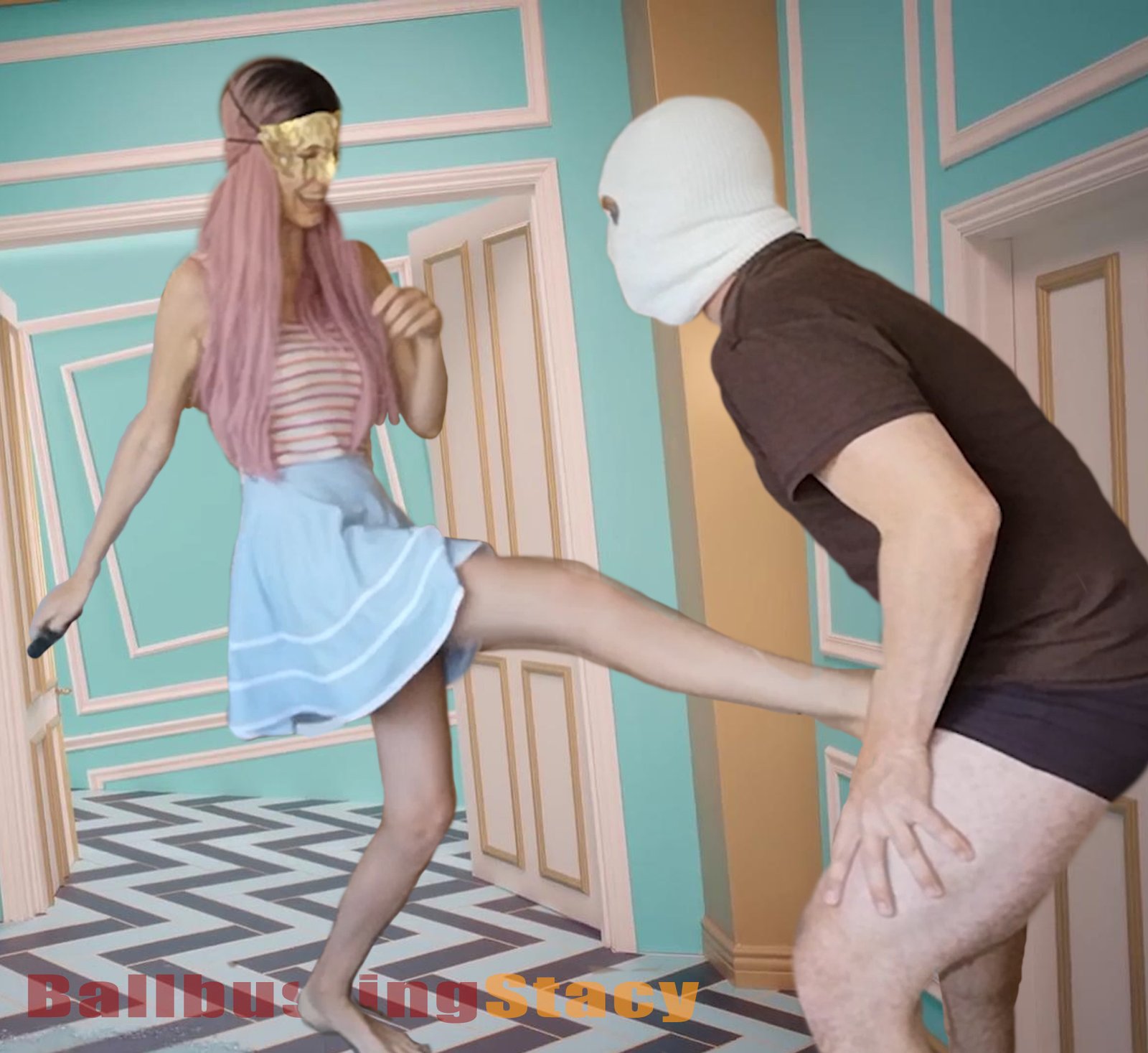 How did you get into ballbusting?
My interest and passion for ballbusting started early. All the girls in my school would nut-bust boys for a laugh, and to bond with each other. I developed the most fearsome reputation as the most vicious, sadistic ballkiller. I would regularly kick boys' testicles up into their throats for barely any reason, crumpling them to the ground, causing them to feel ill, to leave school for the day, maybe never to come back out of shame – it was great! I never got into an ounce of trouble for it. As I got older I stopped doing it to boys who didn't deserve it (mostly). After University, I realised some guys are actually into ballbusting, like me! I then began my journey into professional ballbusting and later on, I released my first few ballbusting videos, like my first rupture video "Squeeze Me" and my epic kneeing video "A Date With My Knee".
The rest is history and now I regularly offer ballbusting sessions and release new ballbusting videos every month!