It's time to point the spotlight on some other ballbusting ladies who I like to watch. If you're a fan of ballbusting, you've probably seen some of the clips these girls have been in.

The best way to show your love is to find their personal websites and buy some of their stuff. We all love to send men into that special pain zone created by nut abuse, but our next favourite thing is money. I mean, we're only human after all.

This is BallbustingStacy's list, and a lot of these dommes have influenced my style over the years, but I'm not sure all of them are still active (I'll try to include links where possible).

So without further ado, here is my list for the best ballbusters on the web, in no particular order:

Miss Varla
This feisty lady is a special treat for all ballbusting enthusiasts. I follow her on Twitter and she easily makes this list. She looks amazing in a corset and she doesn't hold back at all! It's a thing of beauty to watch her slam her foot into the fully exposed balls of a completely helpless and bound boy. She doesn't care about his screams of pain, quite the opposite, the screams just seem to annoy her and make her kick harder. It's inspiring to see her prank a tied up sub with a running full force punt straight in the goolies. Gotcha! I'd love to do a scene with her where we each get a ball and try to destroy it. Or, maybe a ball kicking competition with two strong lads, reduced to quivering masses of jelly as we laugh. She's so good though, I'd be a little intimidated. Her aim is perfect. Look at this pic of her relaxing after having reduced this boy to a complete mess on the floor.
Cruel Sara
The ballbusting girlfriend and a girl after my own heart! She's sexy, in charge, and completely ruthless with her ball abuse. I like these girlfriend/boyfriend teams, especially when it's clear that she has absolutely no concern for whether or not his family jewels survive the video they happen to be shooting. She treats each video like it's the last, and honestly I'm surprised his balls remain intact through even one video, let alone the half dozen or so I've seen. Another thing I like about her is that in spite of how very little she cares about her boyfriend's balls, she still does appear to genuinely care about him, cooing and soothing him as he's crying on the floor, tell him him to quit being a bitch, and if he's really good, she gives him a blowjob, but she'll give him a hammer-fist in the spuds while she's doing it. It looks like love, boys! I can't find a website to link to her personal website, but I see her videos all over pornhub. Unfortunately she hasn't released anything new in a while. Honestly it's possible that her last video saw the rupture or ruination of the boy's testicles beyond the capability for future videos. If you kick the fuck out of some balls you'd better have some backups if you wanna make new vids, I guess. Another negative is if you're dating the loser and you literally destroy his balls, you don't get that dick anymore 🙁 Oh well! You get some, you lose some!
Goddess Amadahy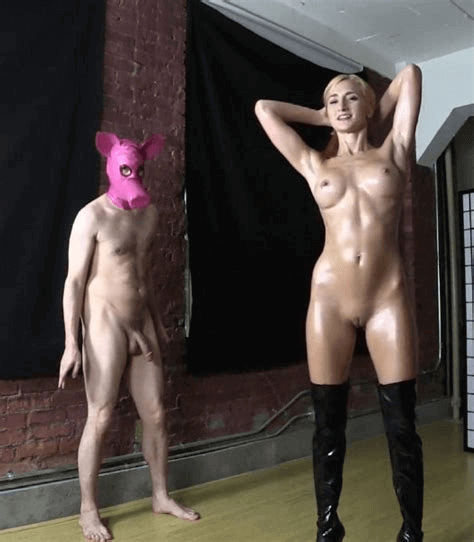 She's a legend! My favourite clip from Amadahy is where she gets completely nude, covers her body in oil, and ball kicks a pig-mask wearing sub until he is on the floor crying. Unrelenting, sadistic, and ruthless full force kicks in that one. And she's a sexy mama. Amadahy's videos feature plenty more than ballbusting, but in my opinion it's as a ballbuster she really shines. If you watch any of her videos in a group session, she's wonderfully encouraging to the other girls, leading by example and not holding back an ounce of her impressive physical strength when she's rocketing her boot up between the legs of some lucky idiot. You can almost see the ghost of the testicles leave their tiny testicle bodies when her boot makes contact with them as hard as she can possibly muster.

*Amadahy is not currently an active domme because she sadly passed away.
Mistress Nikki Whiplash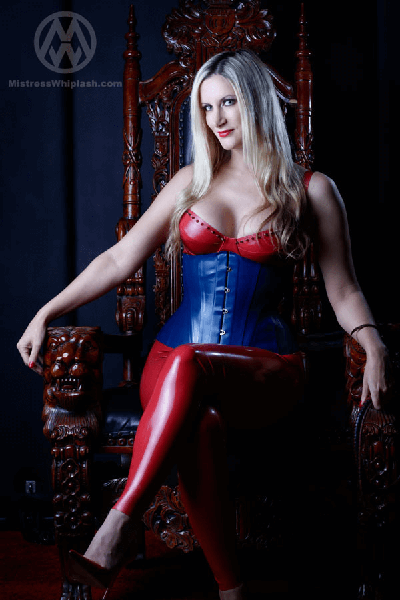 I was instantly inspired by Nikki Whiplash, when I first saw her videos. She was so very down to earth, friendly, cheerful, playful, and at the same time incredibly ingenuitive in coming up with the most excruciating ways to torture a set of useless, pathetic and disgusting balls! Some of her best work I've seen is with this shaggy looking scruffpot named Matthew who gets an honorable mention here for somehow surviving all the videos he's been in. She teams up with wonderful beautiful ladies of all stripes and sadistically uses hands, feet, devices, outfits and whatever she can get her hands on, to take the male wedding tackle to its absolute breaking point and maybe beyond. I haven't seen all her videos by any means because she's got absolutely LOADS. Although I have personally beaten the testicles of her former ballbois and they say she's completely lovely, which is nice. I guess it's okay sometimes to meet your heroes. Maybe we'll get to do a video together one day too! One can dream. She's British, no nonsense, clever, and has a wonderful set up. All her videos are completely top notch.
Mistress Cheyenne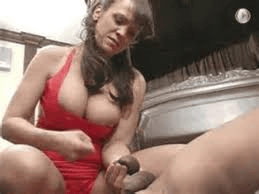 I was much younger when I first saw a video with Mistress Cheyenne. I remember thinking, hang on a second, you're allowed to be this atrocious to guy's babymakers? And boys like it? Apart from her being my original inspiration to kill nutsacks like a pro, she stood out from the pack as a true sadist, one who not only enjoys ruining manhoods, but clearly seems to be turned on by it. She is powerful, attractive, and men fall at her feet. You can see the veins on her wrists strain as she attempts to squeeze the life out of a set of worthless cum nuggets. She kicks dick so hard she gets blood on her boots. Her subs are screaming their heads off while completely wrapped in silver duct tape as she laughs at their purest ball-agony. She does it all while veritably popping out of the skimpiest outfits imaginable. I had the opportunity to talk to her in the last few years, before I became a professional, and I got to express my gratitude and admiration, at that time I also learned that she's actually semi-retired, and does mostly admin stuff now for clubdom.com, a frankly amazing site for ballbusting stuff. She's still out there but prefers to work behind the scenes, however her material from the time she spent in front of the camera will in my book always be the stuff of legend.
Miss Tiffany

Another industrious and clever lady that I follow on Twitter. Miss Tiffany used to do some ballbusting videos but mainly does solo stuff now. She enjoys putting men in their proper place and is inventive, and smart when it comes to humiliating men, which is most likely why she is always in the top 1% on Onlyfans. I think my favourite scenes of hers are the ones she's done for here. She jumps up and down on testicles full weight, of course, trying so hard to pop them (because she really does want to pop them), then maybe she'll spend ten minutes kicking them harder than they've ever been kicked. Followed by running skewers through them, in the fervent hope that she's ruined him for life. What's not to love? Have you ever accidentally poked yourself with a needle, or perhaps stepped on a piece of glass? Hurts doesn't it. Now imagine an 11″ long, thick, metal needle penetrating through your most special organs, slicing through nerve endings, severing the delicate blood pathways to the vital pamphliform plexus veins. Imagine the mm sized holes the needle creates through your incredibly sensitive interconnected ball-spaghetti, causing wonderful irreversible nerve damage, lasting pain, and fingers crossed, infertility! All while this lady in the picture is laughing at you and having the time of her life. Yeah, she's kinda cool.
Those busters listed above were the most influential to me when it comes to ballbusting style and savvy, but there are some I left out which require honourable mentions:
Bryan Balldacious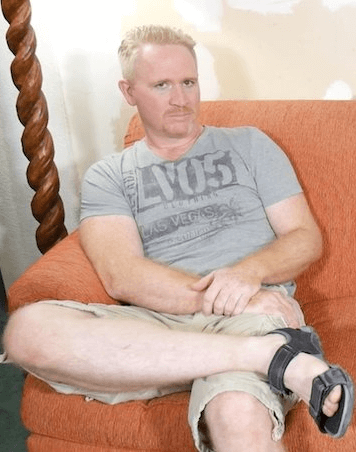 This guy is a pioneer in ballbusting, I wouldn't exactly call him "sub" although he submits to any kind of ball-cruelty you can imagine and somehow his low-hangers have miraculously survived. I know he doesn't have to do much in a scene except not die, but to be honest, he kills it in every video he's in. Plus he introduces the world to new ballbusters with his ballbusting site. 
Amai Liu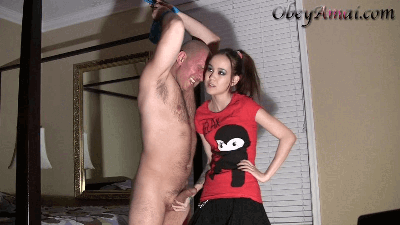 This 5'1″ firecracker KILLS balls, she just kills them. Plus she's cute, sexy, powerful and clearly does martial arts.
Amy Reid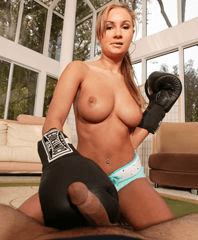 You might know her from mainstream porn, but I know her from her one-time ballbusting porno by Brother Love.
Penny Flame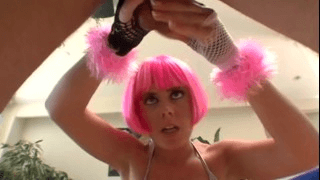 Catch her with her pink hair in her nut-abuse-centric porno, where she gives a very thorough ballbusting tutorial, one of the best ever.
Domina Nyx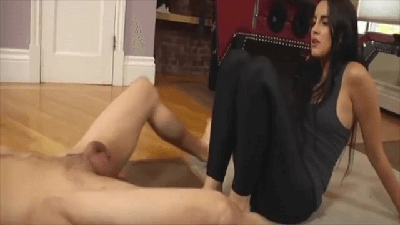 This NYC police officer is also an incredible dominatrix, she will taser your worthless crotch and laugh as you piss yourself. She's a keeper!
Jennifer Lemonde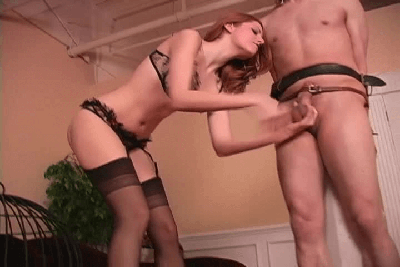 Sadistic, fun-loving and quite evil to delicate male sex organs, she has to make the list. You can find plenty of her clips online.
Mistress Elise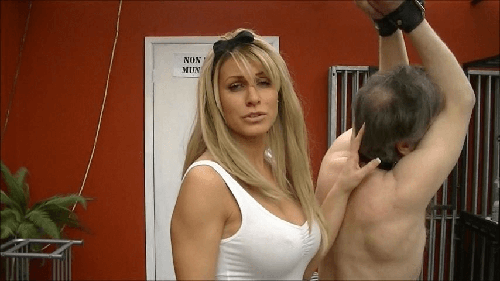 She seems to have disappeared from the internet, but the internet and I could never forget this towering blonde ball-demoness!
Cybill Troy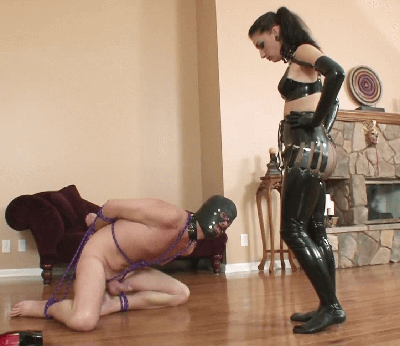 This chick is hardcore. I could not in good conscience leave her off. She is a domme that does all sorts, but her ballbusting is particularly good.


Now, my little horny ballboi readers, it's your turn. Please take advantage of my blog's comment section and tell me any lovely ladies you think I might have missed out! Be sure to include their links if possible and maybe the reason why you think they're so great. 
*This blog post is a repost from my old blog/website, so I apologise if you've read it before! Last time I posted it on my blog, the amount of traffic/interest it produced crashed my site and ultimately I had to make a new one… Enjoy! 😉