I do love me a bit of orgasm ruining! Orgasms are of course beautiful releases of muscular tension and powerful endorphins. So pleasurable they can be almost spiritual, at least when they happen to me. I don't think it's much of a stretch to say they're practically one of the best things in the world. People make an awful lot of effort and go to some extreme lengths to even be able to have one. Which is why it's so awesome to ruin them for silly boys! 
Now I know that not all orgasm ruining is ballbusting, although I often choose massive surprise ball-agony as my go-to orgasm kill switch. But I'll get to that. Let's start with my short list of 3 types of Orgasm Ruining as practiced by me. 
#1 The No Cum Orgasm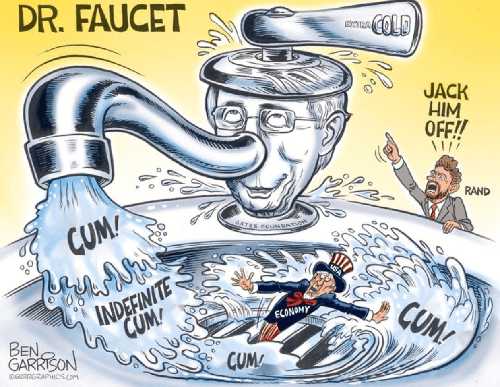 This one is funny because it has delightful and potentially permanent ruinous effect that lasts long after the orgasm has finished. I'll explain.
When I had my first boyfriend he told me, in his infinite wisdom, that if you press a spot between the balls and the anus firmly during the boy's orgasm, he miraculously doesn't shoot any annoying splooge out! What happens is that all the built up semen shoots around the corner and dumps helpfully straight into his bladder instead. It instantly kills all the hopeful sperm, and making him want to piss bubbles. Well, being just a young woman and initially a bit squeamish about bodily fluids, I started doing it every single time, regardless if I was having sex, giving a blowjob or handjob, whatever. The moment he started orgasming it was CUM-OFF BUTTON time. 
It's not exactly orgasm ruining because he still has the pleasurable sensation, although it's somewhat muted by the pressure, and he doesn't get to experience whatever nice dick sensations accompany most male orgasms, I'll leave that up to you to think about, but I bet it's a pretty cool feeling.
That being said, something else started to happen. After a long time of me smashing that cum-off button, I decided to let the boy shoot his load just for the hell of it. To my great surprise, even though he had a powerful orgasm as usual, nothing came out! He hardly noticed, but I did. The next day I tried again, let him orgasm the natural way, and again, there was zero jizz. Well this was great for me! I was delighted. I stopped having to press the button and literally every single time he shot ropes, it flowed, pump after pump, directly into his piss purse. I'd essentially given him a muscle-based vasectomy, that not only ruined his chances of procreating, but if he didn't pee right away after sex, it could also lead to annoying bladder infections.
This was fun for me, but to him it was a bit of a concern so anyway, we broke up. Last I heard of him he was own-goal-ing his baby batter into his bladder. Lol, sorry guy. Hope you didn't want any kids. Next time don't date an evil teen. Orgasm = Ruined. 
#2 Hand Free
It's pretty self explanatory, you get your boy super hot and bothered, if you're me maybe give him some intense ball boxing, just for good measure. Work up all that orgone energy, ideally get your own orgasm out of the way nice and early and then, right when he's about to bust… Hop off, or stop stroking, or doing whatever you're doing, and just let that sexy orgasm fizzle out and die a death, pumping weak spurts of gloop all over the unfortunate boy's belly.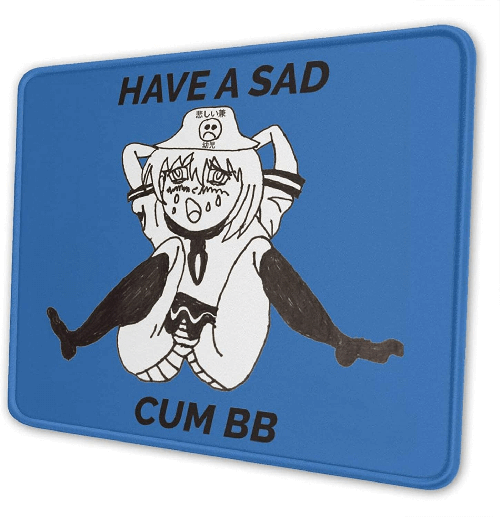 As a joke you can throw his nice jumper onto the cooling cumpool and tell him to "Clean yourself up love."  If he gets all, "Hey that's my nice jumper!" Just tell him, "Oops, sorry, I just grabbed the nearest thing…" by then it's too late and you can both have a good laugh about it. You see, it's especially funny because then he has to leave your house wearing his stinky crusty splooge all over himself, like the dirty boy he is.
(And before anyone asks me, I don't give orgasms to slaves, so don't expect one if you get a session. Orgasms are for dick-appointments only, sorry loser).
#3 Ballbusting
Finally, my favourite!
I know you horny perverts have been waiting for this one haven't you? The ballbusting orgasm ruining.
I already know what some of you are thinking! Miss Stacy, you're wrong! Getting ballbusted during orgasm is awesome! Shut the fuck up you freak! It's not awesome for everyone I guarantee you that, only for you because you love ballbusting! And then, even some guys that love ballbusting don't like mixing cumming with ballbusting. They like to keep them as separate pleasures.
Yes I know, it's crazy isn't it? There are some boys out there, who don't actually like their testicles getting beaten to within an inch of their life, just as they're supposed to be spurting their hot jizz directly into their fuckbuddy's womb, throat, or wherever. In fact, and I know this is hard to believe, some guys, when they start their vinegar strokes, just want to jam spermies into a lady and the last thing in their minds is suddenly becoming a victim of major ballslam that leaves them completely traumatized while their sexy partner laughs at them.    
I actually dated a boy who told me he was into ballbusting (he was a sub) but I guess either he misunderstood what ballbusting was, or he'd never had it done to himself, or maybe he just liked the idea of ballbusting (watching it in porn). Because we had been dating for a bit, and things got hot and heavy. He was back there pounding away doggy-style going faster and faster. I had a big girl cum, my pussy clenched down on his massive dick and he said to me, "Oh God I'm going to cum!". Then he grabbed my ass and started to moan deeply.   
Being a nice thoughtful lady, who was under the impression he liked ballbusting, I dropped my face into the sheets, and reached down in between my legs with both hands. With one hand I grabbed his swinging bollocks and trapped them, pulling them towards me. With the other hand I quickly wrapped my long fingers around his huge plump balls and squeezed the fucking life out of them.    
His scream was high pitched, and not at all what I was expecting really. He pulled most of himself out of me and pushed me away from him, but my hands were still clenched around his spasming nuts. I didn't want to let up in case this was one of those good high pitched screams of ball-terror?! But no, this was a just a bog-standard yell of frightened pain (that I'm more accustomed to now).
"My balls!" He eventually said.
His once-proud cock instantly deflated and now only dribbled out jizz, probably because I'd squeezed that shit straight out of his balls and now it had nowhere to go.   
"Why did you do that?!" He whined, curling into a foetal position and rocking back and forth.    
"You said you liked ballbusting?" I said, matter of factly.    
"That's ballbusting? I thought it was like… gangbanging."   
"You thought I liked gangbangs?" I asked incredulously.    
"I can't talk right now," was all he replied.    
Another thing you can do to incorporate ballbusting into orgasm ruining is to start beating those stupid balls the instant he starts cumming. Let him shoot all his nutgoo out like a good boy meanwhile you punch every last drop of cum out of those balls, but then… to be extra cruel… just keep on beating!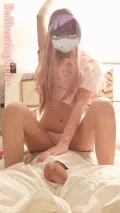 Apparently even you perverted ballboy's find it real hard to get your balls beaten after you've cum. Nooo, all you want to do is roll over and relax. But for an evil ballbuster like me, this is the absolute best time to really go to town on those lil pain nuggets. They're more sensitive than ever, and just lil' tap on the dead center of his two squishy penis-pillows will send him into a new pain orbit. But don't just give them a tap, give them a solid thump!
If you're a good dominatrix girlfriend then you won't let him relax until you're good and ready to. Or maybe you can beat his balls a little to get him all worked up again, that is, if he didn't give you a big-o yet (boys can be naughty like that)
If you read this far dear reader, then it's your turn to do some solo ball-thumping. Do it for me now you cheeky ballboi.
I'll give you this little nugget of Stacy JOI. Have a good solid wank. Go on. Do it right now, imagine me kicking those balls in slow motion, my foot connecting with your sensitive testes over and over again, and me laughing at you for being my little ballbag boi. Mentally re-live that moment between utter ball bliss and total nut agony with each stroke.